Luton To Stansted Airport Taxi Transfer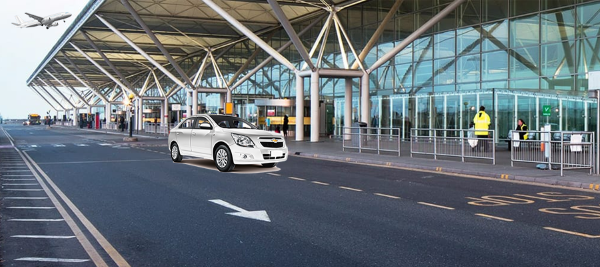 Best Luton To Stansted Airport Taxi Transfer Services
The most comfortable way to travel from London Luton To Stansted Airport area is to book a transfer and enjoy the benefits offered by a Private Hire company. Great Britain Cars is the name you need when you want to book a London Luton To Stansted Airport transfer. With more than 4 years of experience in London's Private hire industry Great Britain Cars arranges excellent customer service and great rides with the most affordable prices around. A new and modern fleet of vehicles with up to 8 passengers' capacity will make your London Luton To Stansted Airport ride a memorable experience. Great Britain Cars drivers are courteous and polite and they will take you wherever you need to go ensuring that you have a nice journey. There are many reasons why you should choose this company for your London Luton To Stansted Airport transfers : 24/7 customer services by phone, email or live chat, clean and safe cars, experienced drivers, affordable prices, free meet and greet service at the airport, free Wi-Fi in the vehicle, instant confirmation of booking details and instant invoice. And these are only few of the numerous advantages that you are being offered. Just keep us in mind whenever you want an airport transfer.
Hire Taxi From Luton to Stansted Airport :
We Are Arranging hassle-free Luton to Stansted Airport Taxi transfer services seven days a week, Great Britain Cars is Leading Luton to Stansted Airport Transfer Company in United Kingdom. We specialise in transfers to and from airports around the London. Book your Luton to Stansted Airport Taxi transfer and save time as well as money during your next trip with us. We offer a wide range of vehicles, from sedans and limousines for business and leisure travellers to minibuses and bus for larger groups. Whether you are travelling on business or holidays, we arrange a convenient and affordable airport transfer from Luton airport to Stansted Airport get your trip started right. You can also book a taxi to Luton Airport when travelling home or to your next destination. we can also arrange a transfer from Luton Airport to virtually any place in London you need to be. This includes transport for both small and larger group.
Benefits of hiring professional Luton to Stansted airport transfer
When you have to hire a cab, why not hire a professional transportation service? Enjoy the following benefits with Great Britain Cars when you hire a service for Luton to Stansted airport transfer.
Punctuality:
You will never have to wait for a cab to arrive anymore. The car and the driver will be waiting at your specified location.
Comfort:
Enjoy utmost comfort during the transition. The cars are well-maintained and the drivers are professionals. You will also never arrive late at your destination.
Professionalism:
We offer 'meet and greet' service along with all the packages. When you need a professional service for all kinds of arrangements, we will arrange the ideal resources to meet your requirements.
Service for any event:
We arrange exclusive Luton to Stansted airport transfer for any kind of events such as corporate arrangements or city tours.
Luton To Stansted Airport Route Map :
How Much Does It Cost To Take the Taxi From London Luton To Other Airports ?
Here is the list of our estimated prices for Minicab to/From London Luton Airport (LTN)*
Luton Taxi prices from Luton to Other Airports*

To

Distance

Price

Gatwick Airport (LGW)

71 Miles

£90

Heathrow Airport (LHR)

34 Miles

£50

Southend Airport (SEN)

66 Miles

£101

Stansted Airport (STN)

53 Miles

£70

London City Airport (LCY)

52 Miles

£58
* Our transfer prices are subject to seasonal changes. To get the best price for your transfer from Luton airport just fill out the form located at the top of the page. Transfer services from Luton Airportk are priced from ₤ 8 per person.
Why Choose Great Britain Cars for Your Luton To Stansted Airport Transfer service?
Up to 50% Cheaper than London Airport TAXI & 20% Compared to Competitors...
No waiting charge if flight is delayed, we monitor all flights.
24/7 Customer service: Whatsapp/call 004420 3006 6550, Web Chat/E-mail
Fixed prices - no hidden charges.
Free meet & greet - On time pick up guaranteed.
Modern, clean & comfortable cars, with latest GPS technology.
Polite & helpful drivers - safe, reliable & secure journey.
How to Book Your Luton To Stansted Airport Taxi?
---
How To Get From London Luton Airport (LTN) To Stansted Airport (STN):
Transfer from Luton Airport To Stansted Airport by Taxi:
A Taxi Transfer from London Luton Airport to and from London Stansted airport with Great Britain Cars will take approximately 1 hour to 1 hour and 10 minutes and the journey is 55 Miles through A120, M11, M25, and A282 The journey will cost approximately 70 GBP for a normal saloon car which can carry 4 passengers 2 check-in luggage's and 2 hand luggage's.
Other Cruise Port Taxi Transfer We Cover :
---
Airprot Transfer We Cover :
---
To know more about Luton To Stansted airport transfer, feel free to get in touch with our representative.
BOOK YOUR LUTON AIRPORT TAXI STRANSFER ERVICES TO/FROM LUTON AIRPORT (LTN)