London Airport Transfer & Transport Services
We arrange licensed London Airport transfers service to and from any part of the UK 24/7 a day. Our London Airport transfers prices are very competitive and considerably lower. Whether you are travelling on business or on holiday, we offer 24 hours airport transport to and from Heathrow Airport, Gatwick Airport, Stansted Airport, Luton Airport, Southend Airport and London City Airport.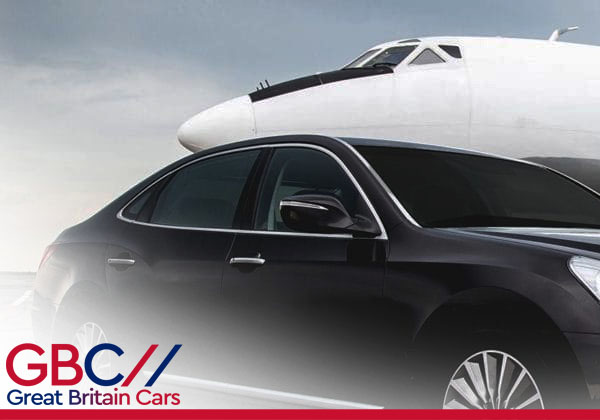 Great Britain Cars for best service at all airports

The first impression of a metropolis like London can be difficult, especially if it ends up lost in the exterminated airports of London. The discomfort of having to carry your heavy luggage on public transport can make everything even more complicated, and turn your well-deserved vacation into a real nightmare. Great Britain Cars saves you time, stress and money. Professional drivers, registered with the Public Carriage Office (PCO) of Transport of London, will welcome you and take you through the noisy streets of London, making your first impression of the English capital.

A true success. Calculate a budget and make a reservation is very simple. Select Above the data of your London Airport transfers and calculate the budget. In the following phases you can decide whether to confirm the London Airport transfers, inserting your data. In less than 24 hours you will receive a confirmation of the transports, with all the details of the reservation, the instructions, and the telephone numbers to contact our agents.

From here you can request the reservation of the best private transport service in London. Available 24 hours a day, 365 days a year, with vehicles of maximum quality and comfort, with all transport licenses and insurance in order and where, We will receive you at the same airport with a sign with your name. They will wait for you patiently without extra surcharges for flight delays, passport control or luggage collection. No additional charge for baby seats. We do not ask for any money in advance and it is paid in cash (pounds) once the journey is made.

Transfers from all London airports: Heathrow, Gatwick, Luton, Stansted, London City, London Southend.
Transfers from ports:Dover, Southampton, Portsmouth, Harwich
Transfers from and to any other place in the UK
Windsor, Canterbury, Oxford, Cambridge, Bath, Brighton...

Let's Look At The Usefulness Of our London Airport Transfer With An Example:
The Garcia family has come to pass the bridge to London. After a few fantastic days they have to return to Spain and they do it from Stansted, with a flight that came out very cheap but takes off at 10, which forces them to be at 8 in the morning at the airport.

Leaving from your hotel next to Waterloo, the García couple must drag their two young children and those two malleones along the Northern Line and switch to Central to reach Liverpool Street. Once there after a new change, you can take the Stansted Express that will take you to the airport. The total cost will be 73.5 pounds: 67.5 of the train, plus another 6 pounds of subway, at best, as long as they have Oyster.

The other option is to fill out and send this form, so that a comfortable vehicle, with a professional driver, will pick you up at the door of your hotel, load the packages in your large trunk and take you directly to Stansted while the two little ones They enjoy one more hour of sleep. All that for 67 pounds. What option would you choose?

Keep in mind that prices vary depending on the route and number of people. Fill out the form below, selecting vehicle type, origin and destination, to immediately see the price of the service. You must use the name of the airport or port of arrival and the beginning of the postal code of your place of accommodation.